Discover more from Truth Be Told
Short Stories from a Long Life of Misadventure
The Black Page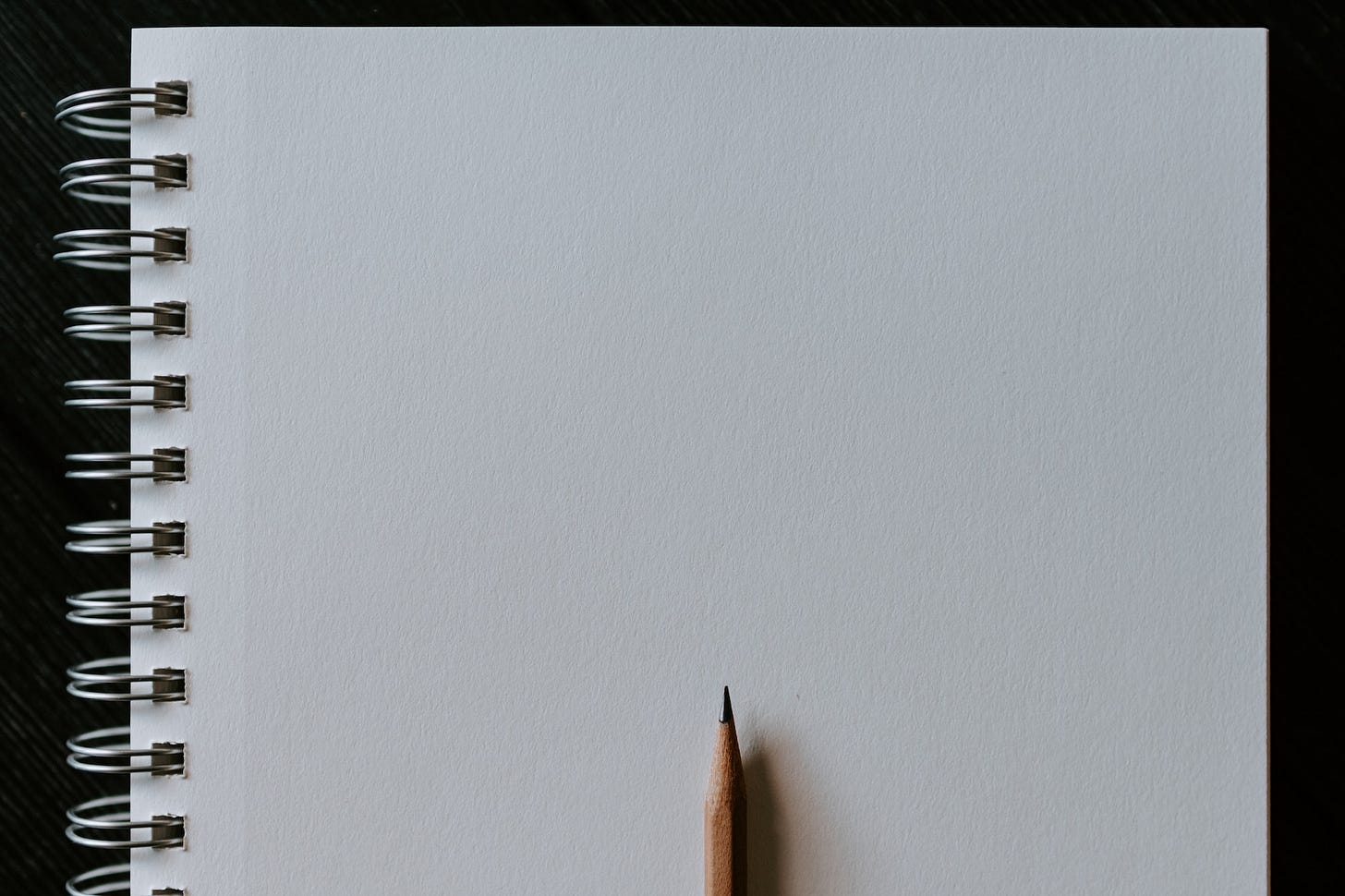 You wake to the sound of your telephone.
It's the recording studio across town. A musician bailed on a session last minute, and they need a replacement – fast.
"You want the spot or not?"
You don't know the artist, the genre, or the song, but this is your first shot at a gig in over two weeks, and you really need the bread.
"I'll be right there!" you say and hang up the phone.
You race across town, unpack all your gear, tune up, warm up, and get ready to play.
But just as you settle in, you're handed a sheet of music with more notes than not.
Let's take it from the top, shall we?
Studio musicians are required to play music 'a prima vista,' or "at first sight."
Some artists can look at a sheet full of notes and read it like you and I might read the morning paper (does anyone 'read the paper' anymore?).
They can actually hear the music in their head – similar to how you and I hear the words we read off the page.
But hearing it in your head isn't the same as performing it live.
Even simple notation can be hard to perform well 'a prima vista.'
It takes practice and a few run-throughs to get your part exactly right – to find its rhythm, dynamics, emotion, and soul.
And then you have to play nice with the other musicians, blend in, support one another, lead when it's your turn, fall back when it fits, and come together as one living, breathing expression of life – as art.
It has a good beat...
Sometime in the mid-1970s, the American musician and composer Frank Zappa was musing about this with his drummer, Terry Bozzio.
"What if you walked into the studio one morning for some super important gig, and they just handed you a black page full of notes?"
Bozzio blew it off. A thought experiment, just Frank being Frank.
But Zappa kept pushing it.
The result was "The Black Page," a highly technical, extremely difficult drum solo written for his talented drummer, Terry Bozzio.  
Bozzio has said he was able to play some of "The Black Page," 'a prima vista.' But the rest of the piece was just too much to tackle.
So he set it aside – on the music stand next to his kit – and then every day, before rehearsal, he would practice it.
After a few weeks of daily practice, Bozzio played "The Black Page" for Zappa, note for note, in time, just the way the composer heard it in his head.
"Great!" Zappa said. And then, he rewrote the piece to include the rest of the band.
...but it's not easy to dance to.
Shortly after mastering the piece, Zappa and his band grew bored with it.
Zappa's music had always been technical, but this was technical for technical's sake. During live shows, Zappa would chide the audience to dance "if they dared" and "get down with your bad selves."
But even his devoted fans found that hard to do.
So, Zappa re-wrote "The Black Page" with a disco beat, then as a reggae song. He later wrote a lounge version and then rewrote it again as a ska tune.
But the song never really caught on.
What's the point?
While I respect and appreciate Zappa's creativity, his technical mastery as a composer, and the technical skills of the musicians who perform "The Black Page" live, listening to the composition is rather ....uncomfortable.
I don't like it. And that's okay. It's not for me.
Or maybe it is.
Maybe the beauty and artistry of "The Black Page" serve me best as a reminder.
I can work hard and practice and surpass even the master's expectations...
But at some point, I have to realize that there are only so many notes I can play in a song, and there are only so many songs I'll ever play in my set.
Were those songs written for me?
Were those songs written by me?
Because if no one's dancing and having a good time...
– Then maybe it's time to write something new.