Discover more from Truth Be Told
Short Stories from a Long Life of Misadventure
Study These 4 Classic Short Stories to Become a Better Writer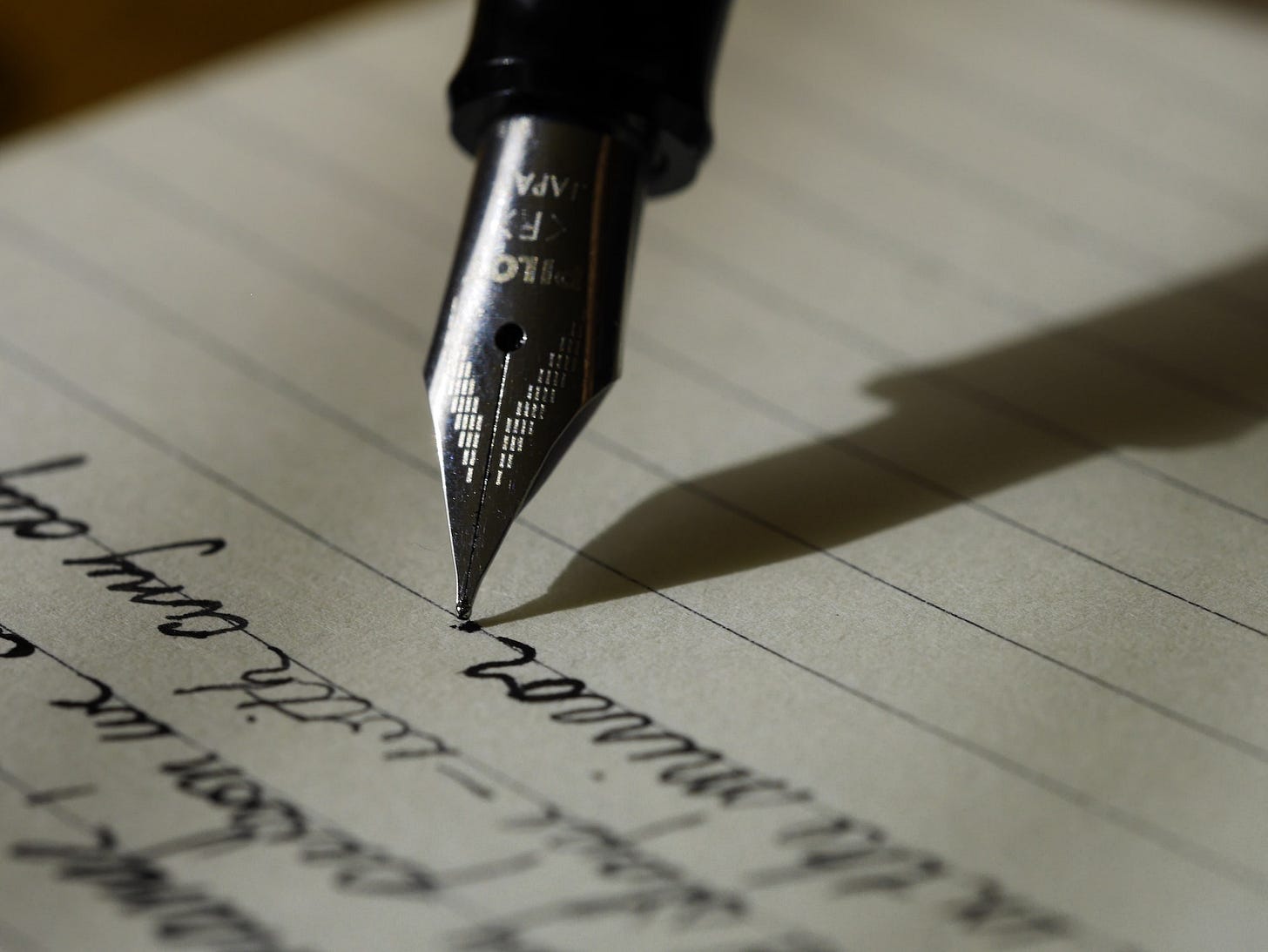 Hello beginning writers!
If you want to improve your writing skills, there's no better way than by reading and studying the classics of the short story genre.
Not only will you get a chance to enjoy some great literature, but you'll also pick up valuable insights and techniques that you can apply to your own writing.
Here are four classic short stories that every aspiring writer should read, study, and read again–along with helpful writing tips and takeaways from each brilliant piece.

The dark, moody atmosphere and its sinister plot make this a must-read for any horror fan or budding fiction writer.
Pay close attention to how Poe uses language and imagery to build up a sense of dread while keeping the reader guessing.
The narrator's often manic and rambling monologue creates a sense of unease that keeps us hooked from start to finish.
Take a journey into this tale of obsession, fear, and the haunting power of guilt, and learn from a master storyteller.
This story is an excellent illustration of how to use symbolism and imagery to convey deeper themes and ideas.
In the story, Emily, the protagonist, is the symbol of the passing of time, with key elements, such as the house, the rose, and her hair playing accompanying roles.
The house represents Emily's past, her father's influence, and her refusal to let go of her past.
The rose, which has been kept for years, symbolizes Emily's devotion to her lost love, Homer Barron, and her refusal to fully let go and move on.
Finally, the strands of iron-grey hair found in the bed symbolize Emily's gradual transformation from a young, innocent girl to an elderly, isolated woman.
These symbols create a powerful image of Emily's time passing, illustrated by the strength of her past, the death of her love, and her gradual losses with age.
Faulkner deftly uses symbolism and imagery to create a captivating and poignant story worthy of study.
This story is an excellent example of using satire to make a point.
Watch how Vonnegut uses humor and exaggeration to critique the status quo and think about ways you could use similar techniques in your own writing.
In the story, Vonnegut describes a society that has taken equality to its extreme.
This society's laws force people to all be equal, regardless of their natural talents or intelligence.
The protagonist, Harrison Bergeron, rebels against this by attempting to be the best version of himself and breaking the government's rules.
Vonnegut's message is clear: equality can come with its own set of problems, especially when it takes away people's ability to be themselves.
Richard Connell puts on a masterclass in tension-building with high-stakes danger in life-or-death situations in this classic.
Pay attention to how Connell gradually ratchets up the stakes and keeps the reader on the edge of their seat.
He begins with a sea voyage that turns darker and darker until a mysterious island appears like a black spot on the horizon.
Things only get more ominous from there as we meet Zaroff, a Russian aristocrat obsessed with hunting, who sets up a game in which Rainsford must rely on his wits and instincts to survive.
Connell does a fantastic job of developing the characters, from Rainsford's heroics to Zaroff's madness, and the tension and suspense he creates are palpable.\
Want to ratchet up your writing to the next level?
Take a page from the discipline of copywriting.
Copywriters rely on their writing skills to sell everything from soap to sportscars and take their work very seriously.
The top copywriters earn ongoing residuals for their work. Earning residual income means that one single ad or top-performing long-form sales letter can pay them hundreds of thousands of dollars annually for many years to come.
To learn the art and science of the craft, copywriters of all skill levels practice a technique called Copywork.
Copywork is a longstanding tradition in the world of copywriting, and it's how every copywriter learns and improves.  
What is Copywork?
Copywork is the practice of writing out by hand the written work of another.
Print a copy of these classic stories and get a notepad.
Then copy each story ten times (yes, 10!), and be sure to include every punctuation mark and line break.
The reason?
The practice of copying the writing of another actually builds your writing skills like no other practice.
But don't take my word for it. Try it yourself and see!
I've linked each short story to a free version for you to print and get started.
Conclusion
Reading these classic short stories is a great way to inspire your writing and learn new techniques.
Copying these classics, word-for-word, will take your writing to the next level.
So, whether you're just starting or looking to improve your skills, there's something here for every aspiring writer and short story fan.
Until next time...
Happy reading–and good writing!